5-Axis / 5-Face Machining Center
MVX255 5AX Series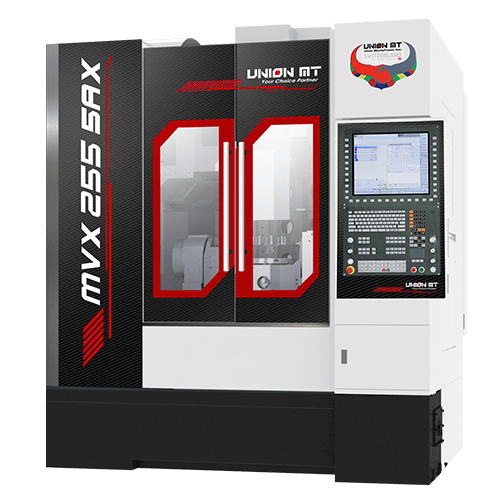 Machining Capability
5-Axis
Application
Aerospace
Automotive
Precision Mold
Medical
The MVX255 5AX is a state-of-the-art 5 Axis CNC Machining Center that offers a wide working range and precise Y-axis travel of 610 mm. With its compact table size of ø250 mm and maximum workpiece size of ø255 x 300 mm, MVX255 5AX is proficient in executing complex contouring and high-accuracy machining tasks.
The MVX255 5AX integrates advanced 5 Axis CNC technology, making it an ideal choice for aerospace, medical, mold, automotive, and advanced industries.
Direct drive spindle or motor spindle

Low gravity center base

7 leveling screws and 3 points leveling

Our new industrial design blends aesthetic, technological, and precise styles.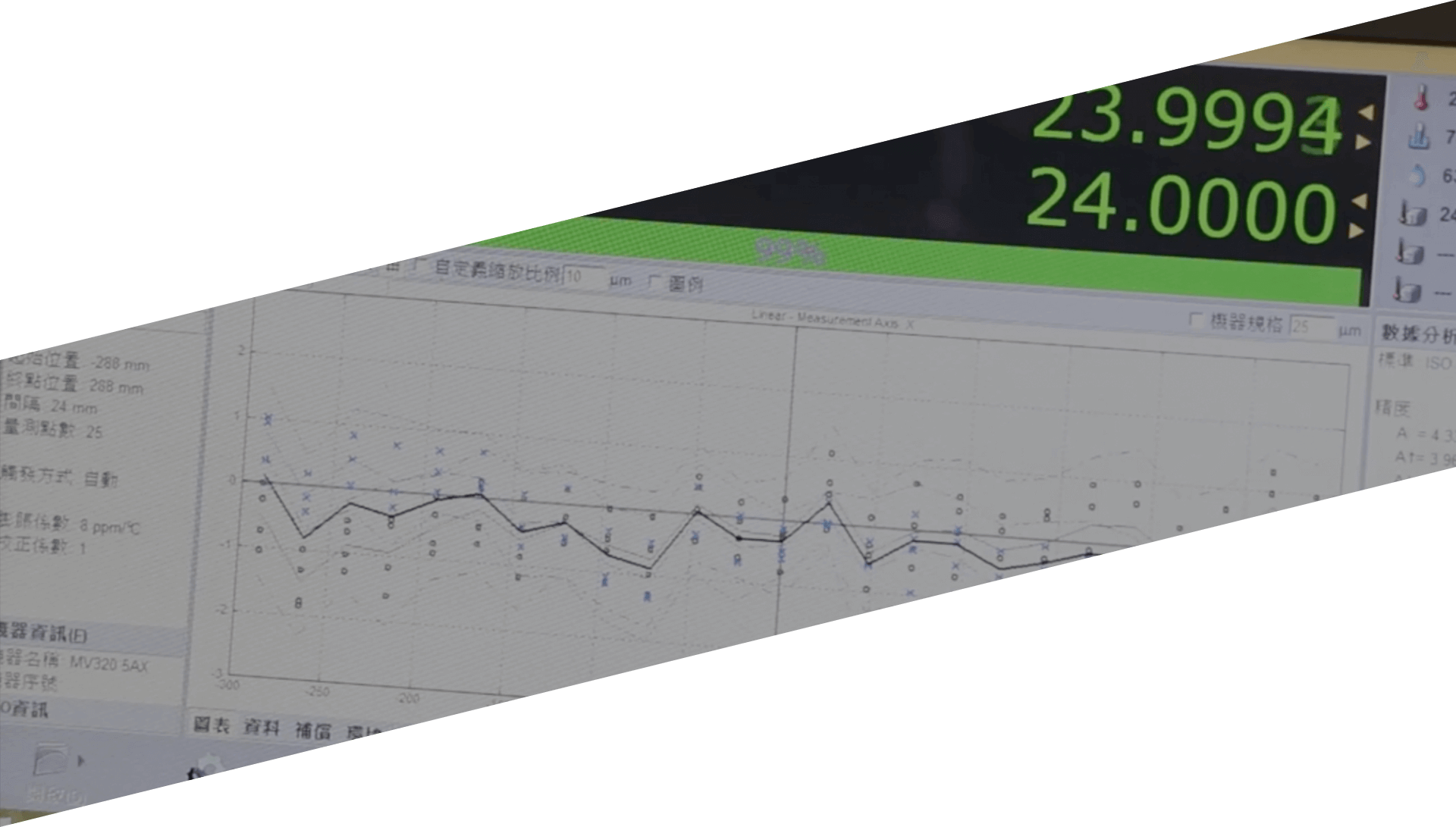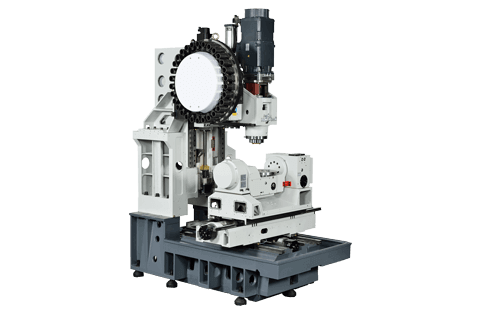 High Rigidity Structure
Wider column span, heavy duty and high precision roller linear guide 35/ 45/ 45 mm on X/ Y/ Z axis and six blocks on X, Y and Z axes for rigidity. Pretension oversized 45 mm diameter ball screws for transmission rigidity and provide heavy duty machining and stability.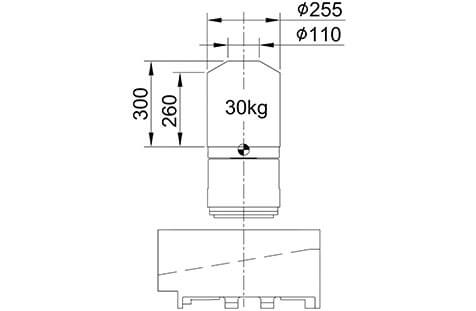 High Precision Spindle
Direct drive spindle or motor spindle features the least noise and vibrations.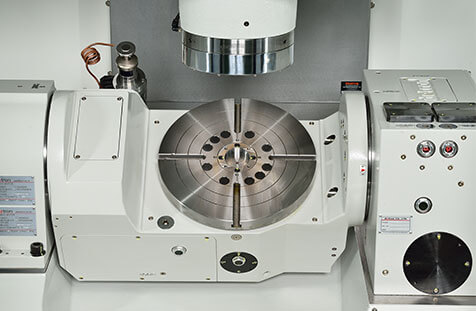 A Axis and C Axis
High accuracy and high speed 5 axis rotary table, repeatability of 4″ and max. table speed at 25 rpm.
Specification
ITEM
255 5AX
Working Range
Table size
ø250 mm
Travel X/ Y/ Z
X: 460 mm/ Y: 610 mm (+305 ~ ‐305)/ Z: 450 mm
Tilt travel A axis
A: +30°~‐120°
Rotary travel C axis
360°
Spindle nose to table surface
30 ~ 480 mm
Spindle nose to A axis center @A axis tilt 90°
‐10(A axis center) ~ 480 mm
Max. workpiece size
ø255 x 300 mm
Table load capacity
30 kg (Horizontal); 20 kg (Tilt)
Main Spindle
Spindle & transmission type
HSK E40
Max. spindle speed
42,000 rpm Oil Air
Spindle base speed
25,700 rpm
Max. spindle output
13 kw, S6-40%
Max. spindle torque
6.3 Nm
Feed Drive
Rapid travel X/ Y/ Z
10,759/ 10,759/ 17,671 N
Rapid travel X/ Y/ Z
24/ 24/ 24 m/min
Rotary speed A/C
100 min¯¹/ 250 min¯¹
Linear guide size
35/ 45/ 45 mm
Ball screw diameter
45 mm
Automatic Tool Changer
Tool selection
Random and shortest selection
Magazine pots
30
Max. tool adj. w/o tool
90 (75) mm/ 180 (150) mm
75 mm/ 150 mm
Max. tool length
300 mm
Max. tool weight
4 kg
3 kg
CTC time
4.5 sec.
4 sec.
ISO 230-2
Accuracy positioning
0.005 mm
Repeatability
0.004 mm
Coolant System
Coolant tank capacity
300 L
Nozzle coolant & flush pump
100L/ min, 3.5 bar
Machine Size
Height
3,100 mm
Width x depth
2,500 x 2,807 mm
Weight
7,400 kg
Connections
Main power
35 KVA 380-440V, 50/60 HZ
Pneumatic consumption
5.5 kg/ cm²
Please be aware of the continuous performance improving policy, UnionMT reserves the rights to change product specifications, data, options, appearances and etc. without notice.
Would you consider customising machines?
Leave us a message. We will present our offer to you.
Contact Us