CNC Horizontal Turning Center
SC Oil Country Series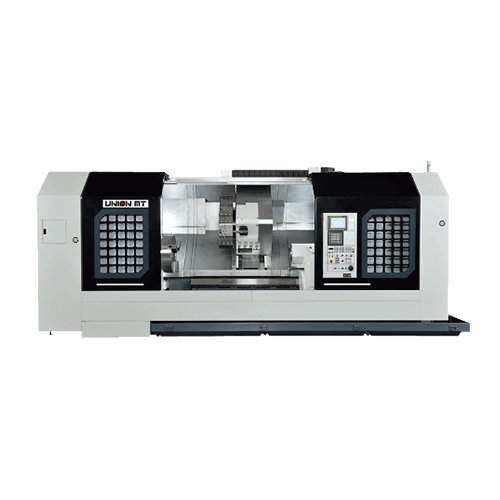 Machining Capability
Box Way
Application
Micro Mechanic
Equipment
Metal Hardware
All of the SC oil country series are equipped with well hardened, precision ground bed ways and wider guide span as to increase machine stability and longevity.
Robust boring bar Φ 80 mm for better drilling capability

Enhanced one piece base and bed assure heavy duty and precision turning

Friendly access load and unload long workpiece

Programmable tailstock, live quill and hydraulic steady rest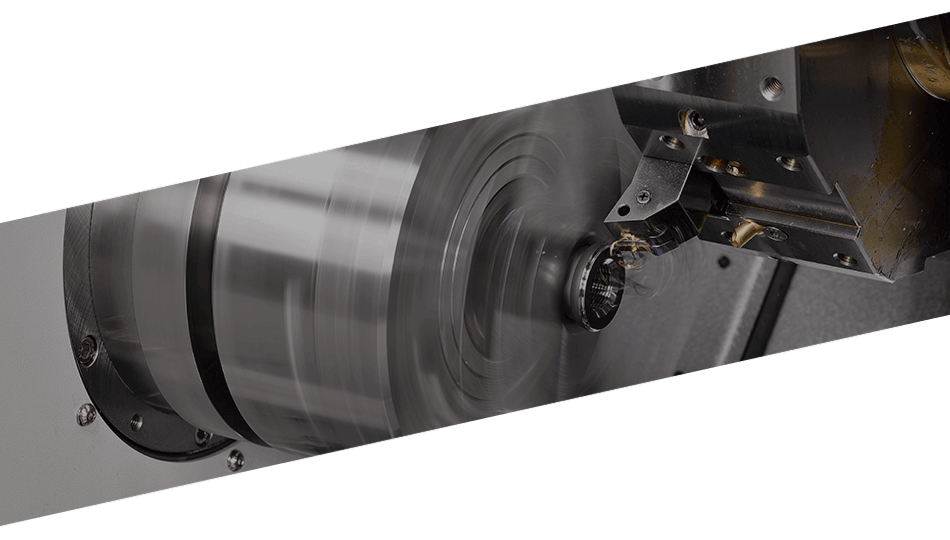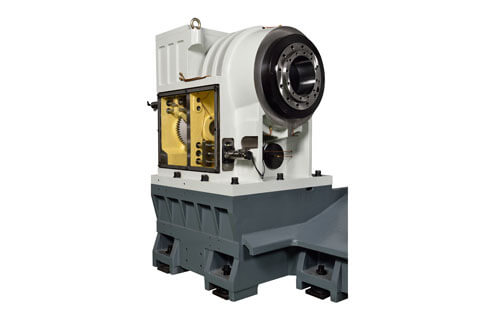 Heavyduty and Big Bore Spindle
Bearing layout of spindle with taper roller bearings and four steps spindle speed ranges ensure heavyduty cutting performances and maximum torque 22,632 Nm.
Workholding Capability
More workholding options such as air chuck, hydraulic and rear manual chuck options provide long workpieces machining capability.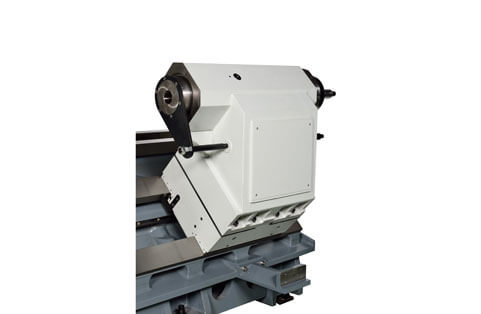 Robust Tailstock
Robust tailstock structure with MT#6 taper provides heavy-duty cutting and drilling capability.
Specification
ITEM
SC 8010
SC 8020
SC 8030
SC 8040
Capacity
Max. swing diameter
1,100 mm (43.31")
Swing oversaddle
1,020 mm (40.16")
Max. turning diameter
1,020 mm (40.16")
Max. turning length
1,020 mm (40.16")
2,020 mm (79.53")
3,020 mm (118.90")
4,020 mm (158.27")
Chuck size
18" (Optional 20"/ 21"/ 23"/ 32")
Spindle
Spindle nose
A2-11 (Optional A2-15/ A2-20)
Hole through spindle
A2-11 160 (6.30")/ A2-15 205 (8.07") 230 (9.06")/ A2-20 305 (12.01") 360 (14.17")
Spinlde motor peak power
37 Kw (50HP)
Spindle peak torque
22,632 Nm@19 rpm S3 25%
X & Z Axis
X axis travel
540 mm (21.26")
Z axis travel
1,120 mm (44.09")
2,120 mm (83.46")
3,120 mm (122.83")
4,120 mm (162.20")
X axis rapid rate
12 m/min (472 ipm)
Z axis rapid rate
16 m/min (630 ipm)
X axis servo motor
X axis 9 Kw (12 HP)
Z axis servo motor
Z axis 5.5 Kw (7.4 HP)
Slide way type
Box Way
Turret
Turret type
Servo drive 12 stations
Square shank size
40 mm (1.57")
Boring tool shank size
80 mm (3.15")
Tailstock
Quill center taper
MT#6
Quill diameter/ travel
200 mm (7.87")/ 210 mm (8.27")
Tailstock base travel
800 mm (31.50")
1,800 mm (70.87")
2,800 (110.24")
3,800 (149.61")
-Two faced contact tools are needed to get better cutting capability.
-Actual values may differ from the specification in the catalog caused by optional and peripheral accessories.
*¹Fanuc system spindle & servo motors adopt alpha series motors.
*Please be aware of the continuous performance improving policy, UnionMT reserves the rights to change product specifications, data, options, appearances and etc. without notice.
Would you consider customising machines?
Leave us a message. We will present our offer to you.
Contact Us